Where every dog is
an all-star
Try out & play ball!
Register & log into our customer portal to schedule day, night and home care services for your pup. Looking to join our team long term? Ask about our Hall of Fame Membership!
New Player Signups
Owner Portal Login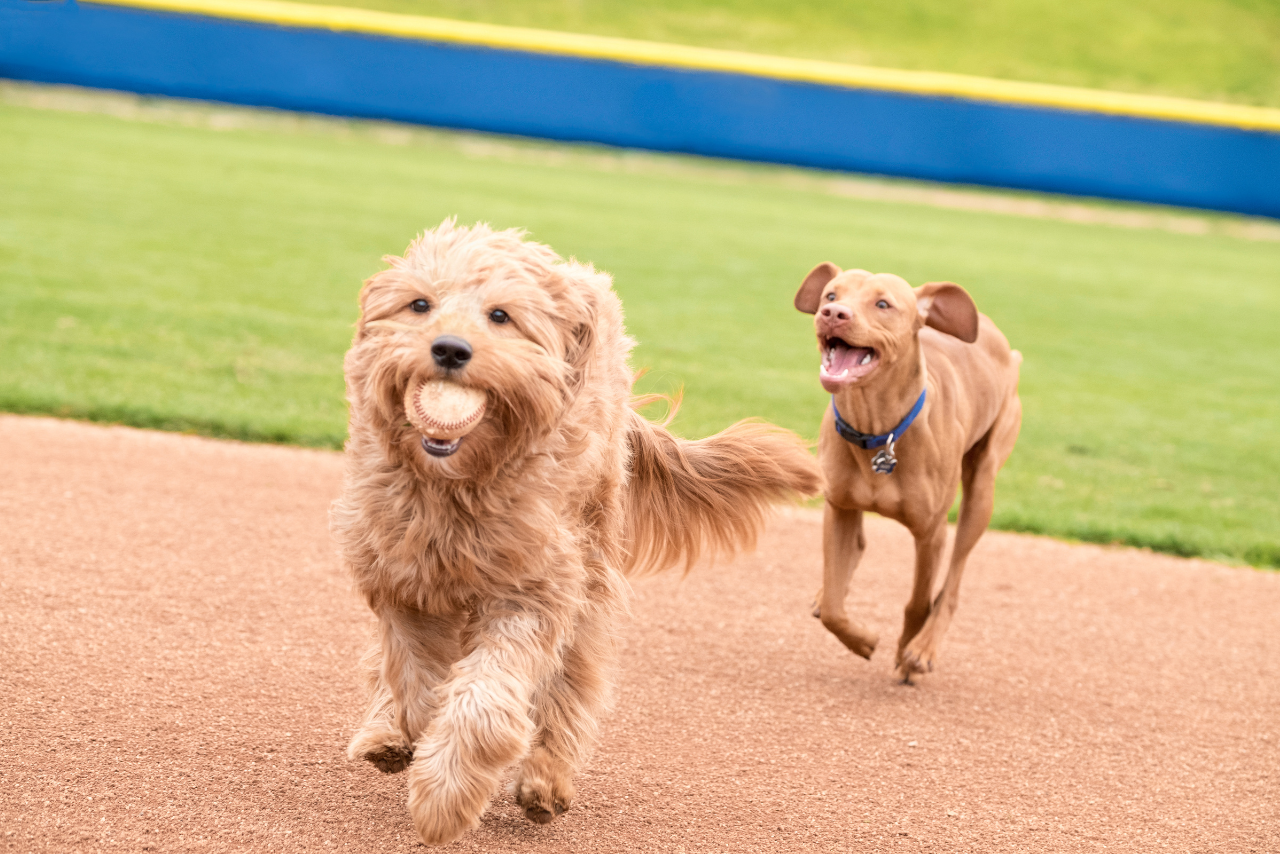 DogTowne is a new concept in Dog Care offering day, night and at-home care for your favorite pup. From a single-day field pass to a season ticket, DogTowne offers canine care that fits your schedule. With a focus on team play, our pups are well-socialized and encouraged to be themselves. A homerun is a tired, happy pup!
Learn More
Here at DogTowne, we offer full and partial day passes, overnight care and home visits for your pup(s)! From a few hours of care a day at our facility or your home, to a full week or more of day and overnight care, we're ready to welcome your dog to our team!
Day Care
Night Care
Home Care
Our newly renovated facility is located in Lakeville, MA, right off of Route 140, Exit 9: County Street. DogTowne Stadium features indoor and outdoor areas of play, routinely cleaned kennels, heat and A/C. Our facility has security monitoring and cameras for the safety of our staff, visitors and dogs.
View Gallery
Our two labs are couch loving, spoiled with snuggles and full of kisses kind of dogs. They are part of our family pack and we love them dearly. Because of this, I always feel #momguilt every time we go away and need to leave them home – this is where Julia saves the day!
I have known Julia since she was a child and she has always had such a love for animals – that is just ingrained in who she is. Animals love her and she gets them. It all works. And, because she has had pets in her life, for her whole life, she understands what they mean to us and loves on them just the way we would.
Knowing our dogs are in her care while we are away makes leaving so much easier. I know they are being fed, exercised and safe but more importantly being spoiled with snuggles and allowed to be full of kisses.
Joann
Day & Overnight Care Client
5 stars aren't enough to describe my experience with The DogTowne. All three of my dogs were treated like family, including my special needs elderly dog. I wouldn't use anyone else for in home care!
Katie
Home Care Client
"I would highly recommend them for your painting and renovation needs. The entire team is extremely professional, offering a personalized approach, not easily found at other companies.
The on-site crew was also professional, timely and truly cared about my property, landscape and family. They treated my 170 year old home as if it were their own.
I would recommend them without hesitation, you'll be pleased…"
Bradley
Homeowner
Try out & play ball!
Register & log into our customer portal to schedule day, night and home care services for your pup.